Welcome to our Canteen "Circa 1883"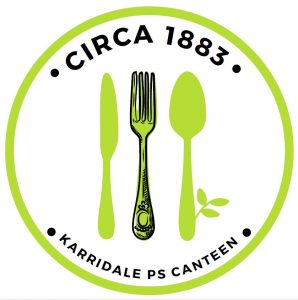 Circa was chosen as it means "approximately, around" to acknowledge our school's long history in and around Karridale, and also how our school has changed over time since it was established in 1883.
P&C Volunteers run our canteen with the aim to provide morning tea and lunch fortnightly.
We encourage healthy choices and our menu is compliant with the Healthy Food and Drink policy.
We use locally sourced, seasonal produce and sustainable practices.
Volunteer to Help
Our Volunteer Canteen Co-ordinator role is currently vacant, please apply!
Circa 1883 canteen welcomes volunteers.
Please call our school on 9781 5150 or
Email [email protected]
or pop into the office if you would like to help out.